Tech in Nigeria: From the Mountain (Hubs) to the (Vibranium) Valley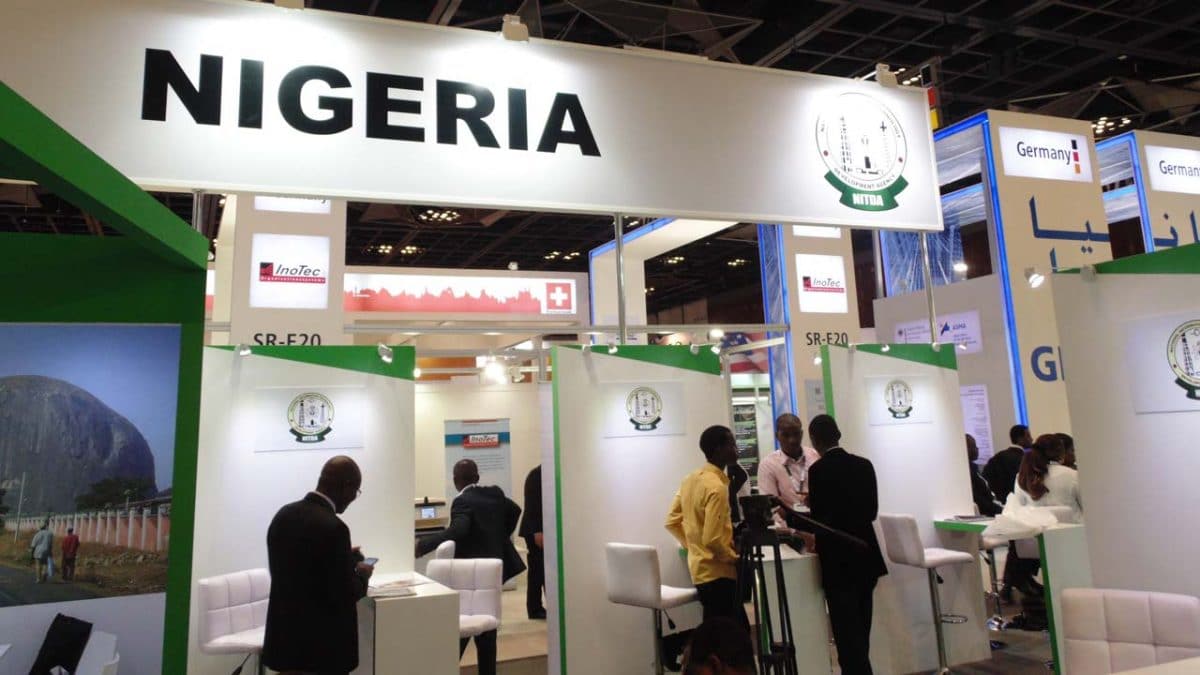 If you were sleeping under a rock in Antarctica, you have definitely missed out on how tech is growing in leaps and bounds in Nigeria.
Gone are the day when people barely had any grasp of what is happening in the industry, everyone surely has at least app on his phone, that caters to daily needs.
Mobile banking ensures you can send money to friends and family from under your duvet. If you are movie buff, iROKO and its likes have you covered. Shall we talk about Taxify and Uber, which allows you to order rides to and from your destinations? Don't get me started with the bloom of e-commerce.
The brilliant part of it all? The growth is being championed by bright, young minds.
Take Iyin Aboyeji for instance. Just 26, he chose to return to Nigeria, in a time where his mates are queuing dutifully at embassies for visas to seek greener pastures.
Aboyeji co-founded two successful startups, before launching Flutterwave in 2017. The payments company has already processed $1.2billion in transactions so far. His previous startup, Andela, recently received $24million in funding from the founder of Facebook, Mark Zuckerberg.
Andela's mission is two-fold: they are powering today's teams on one hand and investing in tomorrow's leaders on the other.
The plan is to have created 1.3million software development jobs in the next 10 years.
Gossy Ukanwoke is another tech genius doing great work. With focus on education, the 27-year-old founded Nigeria's first private online university, Beni American University (BAU), in 2012. BAU allows students access to their classes whenever they need them, so far they own an internet-enabled device.
Ukanwoke is also behind the fancy-named 'Vibranium Valley'. This world-class office space often referred to as the "Campus", will serve as a hub for Tech start ups which will build an entrepreneur ecosystem, where people can be inspired to create companies and ultimately be able to create employment.
"In the last 2 years also, we have invested in 14 fintech-enabled companies across Nigeria and our early stage deployed capital has yielded over 5.6x portfolio returns and it is just getting started," Bunmi Akinyemiju, MD/CEO, Venture Garden Group (VGG), says.
Somewhere on the bustling Herbert Macaulay Road in Yaba, Lagos, is a foresmost workspace, Co-Creation Hub (CC Hub), where dozens of hot heads gather daily to exchange and work on ideas. Yaba is widely regarded as the tech center of Nigeria and it houses numerous creative spaces and tech start-ups.
Little wonder it was Zuckerberg's first point of call, when he visited last August. He met with at least 50 local startup founders and developers and checked up on the kids at the Summer of Code Camp.
This is what it is all about now. Not only creating, but sustaining brilliance in tech space in Nigeria.
Whether it is Andela, CC Hub or Vibranium Valley, the next set of developers, software engineers, etc are being groomed to take over and keep the torch burning.
The future does look bright for Nigeria. It is indeed exciting to begin to imagine the numerous innovations we will become accustomed to in years to come.

Drug Abuse: Future of Nigerian Youths?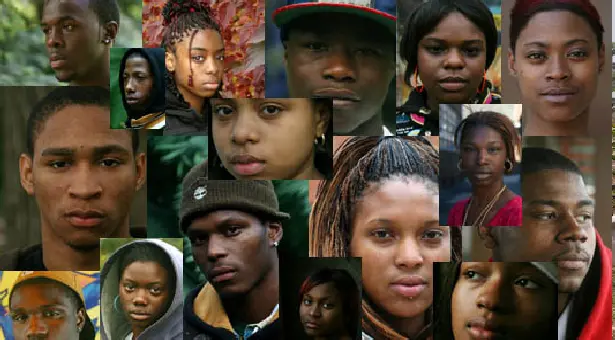 The Rising Menace of Drug abuse in the 21st century cannot be overemphasized among Nigerian youths as this has eaten deep into the society.
The subject of drug abuse has generated several debates in Nigeria from agencies, media, and even the National assembly as the problem is fast becoming a menace and a time bomb that will explode soonest if not addressed.
A good number of Nigerian youths have been mentioned in the most high profile cases of drug abuse across the world which has, in turn, made both internal and external observers question the mental state of 'our future leaders'.
The abuse of drugs causes serious damage to users as a majority of them suffer social, physical and emotional stress. This results in strained relationships, physical injuries from possible convulsions and a whole lot more. Cases such as this leave the associated families and friends in a state of confusion as they bear the brunt of the actions and inactions of victims.
Any substance that causes a temporary physiological or psychological change in the body when injected, smoked or consumed is called a Drug. The prolonged use of drugs also leads to health problems such as aid respiratory problems, lung cancer, and other terminal diseases.
Prescription drugs legally requires a medical prescription to be dispensed.
Misuse of prescription drug leads to abuse which means taking a medication in a manner or dose other than approved prescription; taking drugs fоr reasons other thаn іntеndеd mеdісаl purposes whісh rеѕultѕ іn рhуѕісаl, mental and emotional іmраіrmеnt of thе individual.; or taking medication to feel euphoria (i.e, to get high).
According to Nigerian Senate,3 million bottles of Codeine, tramadol,Rohypnol, marijuana, and other opioids are consumed by youths across the country, an alarming trend that has subtly eaten deep into the nation.
The causes of Drug abuse has been broadly credited to Depression, Peer pressure, Unemployment amongst others.
NARRATIVE ON DRUG ABUSE
To combat this problem, the Nigerian government sometime last month placed a ban on codeine and shut down some pharmaceuticals. But do we think this is enough to stop our youth from abusing drugs?
We can applaud the government but then more can be done as addicts go to the extent of using retinol cocktails, tramadol rather than codeine.
Yes, more can be done as an addict would not stop taking drugs until he gets reorientation and makes up his mind to change no matter the ban on drugs. The government should educate Youths on dangers of drug overdose through open campaign rallies in public places like NYSC camps, motor parks, Universities, and other Mosques and Churches which are places where we have a high concentration of youth.
Also, a campaign against drug abuse can be introduced on social media platforms, secondary schools curriculum. However, a family of an addict, who pleaded anonymously, speaking on the solution to drug abuse said the ban on codeine is just a temporary measure by the Nigerian government as addicts will always find another way to get drugs which I agree to.
He, however, suggested massive awareness on dangers of drugs abuse at all levels of the government, reorientation in schools, higher institutions, and offices all over the country.
Also, a source identified as Akinade blamed increasing unemployment rate, depression for rising cases of drug abuse in the country.
He also urged Parents and guardians of youths between ages 17-18years to play an important role by monitoring the type of friends their wards move with regularly.
It is a popular belief that youths are the leaders of tomorrow but what is the hope of our future if youths are destroying their future?
Nnamdi Kanu: The missing Commander in Chief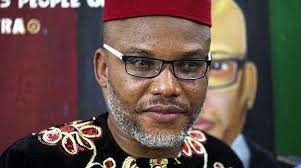 The talk about creating a new country called the Sovereign State of Biafra has gradually faded away. Like the dark sky after a heavy rain fall; like a receding shadow. The voices that shouted in the market places, busy junctions, bus stops and public gatherings are now talking in whispers.
Those that had summoned the courage to mount the half of a yellow sun in their compounds have removed them at midnight. Things have return to normal. Buhari has won. Igbo are Nigerians and Nigerians are Igbos.
But, how come things are normal now? We had not expected it to be like this. We all saw the nature of the agitation: the cloud was dark. Some people, even the media have started raising the alarm that a second civil war might just happen. But it was close, wasn't it?
Of course it wasn't. Many other Nigerians believed that it wasn't. Some politicians, governors and lawmakers said that another Civil War was out of sight. In fact, they said it was not going to happen. Even if it would happen, they said, it wasn't going to be caused by a child. A Child, who is a child? Someone who was not around in 1967.
They said that Nmandi Kanu was a child. Over pampered child in that matter. Then, they said that when Baba returns from his long medical vacation he'll take care of Kanu. With whichever means. They said Kanu was barking around because the owner of the house wasn't around.
You needed to hear Nnamdi Kanu talk. You needed to see him challenge soldiers in Abakaleke, Aba, Port Hartcourt, Asaba, Owerri and other places he claimed was in Biafran territory.
Kanu was the king. He was addressed as Biafran President (though he turned down the title on some occasions). He publicity told his supporters that no one born of a woman can touch him.
He said if anyone touched him or tried to arrest him that Nigeria would break. In fact, he said that would bring the Sovereign State of Biafra faster than expected.
Nigerian watched him on a daily basis. But the lion was not around. Yes, Senator Shehu Sani said it. The lawmaker told Kanu that when the lions returns, all the animals will find their holes. Yes, Wife of the President, Aisha Buhari said so too. She said that the rats and other smaller animals were dancing around the jungle because the lion king was lying on a sick bed.
There were fears, prophesies and even dreams about the lion king not returning to the jungle any more.
However, it was not clear if the return of the President would calm the leader of the Indigenous People of Biafra, whose popularity had grown so fast that he had to order over 5 states to stay at home and they obeyed.
But one thing was clear, Buhari would do it anyway even if it takes disobeying the rule of law. It was just for the President to return from London and some had predicted, all the smaller animals started stampeding as they run.
Nnamdi Kanu, the Commander in Chief of the Biafran Armed Forces has remained missing since September 14, 2017 when the lion king roared around his Afara Ukwu home in Umuahia, Abia State.