Executive, legislative faceoff: Another call for military intervention in politics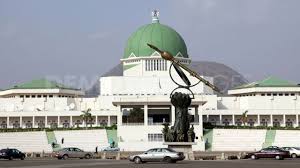 The relationship among the Nigerian arms of government is currently a major source of worry and concern by genuine Nigerians who not only want the continuous sustenance of the unity of the country, but want also the protection of the nation's democracy.
History has shown that most military intervention in politics resulted from executive, legislative and judicial recklessness. Since inception of Nigeria as an amalgamated entity, the country has continued to experience extreme recklessness of the various institutions that formed centre.
At every point in the nation's political history, even during the indirect rule system introduced by Lord Lugard, institutional recklessness was a major headache to the runnings of the government.
This problem has been carried over from one constitutional era to another.
It would be recalled that at different points in the history of the country, the military had intervened in the political arrangement and had ruled the nation through decree and edict.
Their explanations were either that politicians were too corrupt or they anchored their reason on the recklessness of the three arms of government. In that regard, they justified their action of an immediate suspension of the nation's constitution.
But the return to democracy in May, 1999, after several years in 'limbo' appears not to have changed anything. It appears the several years under the stronghold of the military dictatorship has not equally taught the current crop of the nation's leaders any lesson.
Right from 1999 till date, it's either the relationship between the three arms is too cordial that there is no checks and balances or it's strained to the level that threatens the nation's democracy.
This development has now become a major threat to the nation's nascent democracy. The current standoff between the nation's lawmakers and the executive arm of government is a classic example that has put the judiciary in the centre of the crisis, as they are constantly forced to align with one arm or the other.
The battle between the executive arm of government which started since the emergence of Bukola Saraki as the Senate President has got complicated along the line as different criminal charges have been constantly levelled against Saraki and other lawmakers.
The most recent is the one that directly links the senate president to the infamous Offa bank robbery where over 30 persons were killed. While many believe that the linking of both the Senate President and Dino Melaye to different crimes was a witch hunt, others believe it's part of the Buhari's effort in fighting corruption and crimes from the echelon.
According to Mr Samuel Adedeji, a political analyst and a lecturer with the Benue State Polytechnic, Ugbokolo, Buhari has established by touching the highly place that no one is in the real sense of the word untouchable. He said, '' I do not believe anybody is being witch hunt. I think there is a new order. The fact is that those who feel they are untouchable are being questioned. This is exactly what's obtainable in modern society. If we want change, then it must be holistic,'' he said.
According to Jennifer Udeh, '' Whether what is happening is a witch hunt or not, I'm happy because they are now exposing themselves. If they can witch hunt themselves and expose themselves, then we are addressing corruption from the top,'' she said.
''As for me, everything is just fake. It's just a common strategy for APC to win again is 2019,'' Matthew Anthony said.
'' Saraki and Dino Melaye didn't do anything. Everything is a setup. You are in this country. I assure you, the truth will be out. It's a strategy to weaken the power of the Senate so they can be ruling unchecked, '' Mary Adejo said.
Mary-Jane Anthony has this to say, '' Quite frankly, our leaders are very funny. How can you be attacking your critics. Buhari is not a democrat. He should resign from politics. He should leave politics to those who know how to play it.''

Drug Abuse: Future of Nigerian Youths?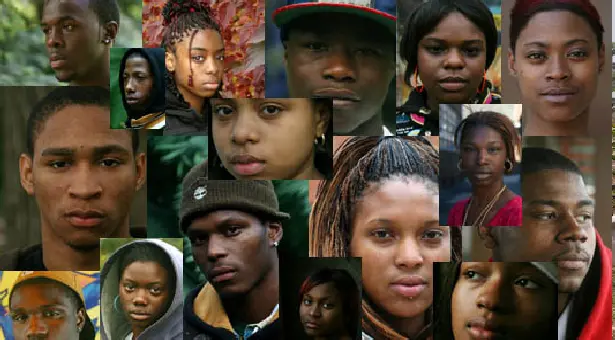 The Rising Menace of Drug abuse in the 21st century cannot be overemphasized among Nigerian youths as this has eaten deep into the society.
The subject of drug abuse has generated several debates in Nigeria from agencies, media, and even the National assembly as the problem is fast becoming a menace and a time bomb that will explode soonest if not addressed.
A good number of Nigerian youths have been mentioned in the most high profile cases of drug abuse across the world which has, in turn, made both internal and external observers question the mental state of 'our future leaders'.
The abuse of drugs causes serious damage to users as a majority of them suffer social, physical and emotional stress. This results in strained relationships, physical injuries from possible convulsions and a whole lot more. Cases such as this leave the associated families and friends in a state of confusion as they bear the brunt of the actions and inactions of victims.
Any substance that causes a temporary physiological or psychological change in the body when injected, smoked or consumed is called a Drug. The prolonged use of drugs also leads to health problems such as aid respiratory problems, lung cancer, and other terminal diseases.
Prescription drugs legally requires a medical prescription to be dispensed.
Misuse of prescription drug leads to abuse which means taking a medication in a manner or dose other than approved prescription; taking drugs fоr reasons other thаn іntеndеd mеdісаl purposes whісh rеѕultѕ іn рhуѕісаl, mental and emotional іmраіrmеnt of thе individual.; or taking medication to feel euphoria (i.e, to get high).
According to Nigerian Senate,3 million bottles of Codeine, tramadol,Rohypnol, marijuana, and other opioids are consumed by youths across the country, an alarming trend that has subtly eaten deep into the nation.
The causes of Drug abuse has been broadly credited to Depression, Peer pressure, Unemployment amongst others.
NARRATIVE ON DRUG ABUSE
To combat this problem, the Nigerian government sometime last month placed a ban on codeine and shut down some pharmaceuticals. But do we think this is enough to stop our youth from abusing drugs?
We can applaud the government but then more can be done as addicts go to the extent of using retinol cocktails, tramadol rather than codeine.
Yes, more can be done as an addict would not stop taking drugs until he gets reorientation and makes up his mind to change no matter the ban on drugs. The government should educate Youths on dangers of drug overdose through open campaign rallies in public places like NYSC camps, motor parks, Universities, and other Mosques and Churches which are places where we have a high concentration of youth.
Also, a campaign against drug abuse can be introduced on social media platforms, secondary schools curriculum. However, a family of an addict, who pleaded anonymously, speaking on the solution to drug abuse said the ban on codeine is just a temporary measure by the Nigerian government as addicts will always find another way to get drugs which I agree to.
He, however, suggested massive awareness on dangers of drugs abuse at all levels of the government, reorientation in schools, higher institutions, and offices all over the country.
Also, a source identified as Akinade blamed increasing unemployment rate, depression for rising cases of drug abuse in the country.
He also urged Parents and guardians of youths between ages 17-18years to play an important role by monitoring the type of friends their wards move with regularly.
It is a popular belief that youths are the leaders of tomorrow but what is the hope of our future if youths are destroying their future?
Nnamdi Kanu: The missing Commander in Chief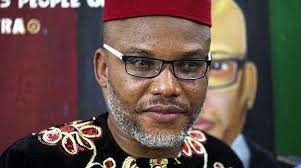 The talk about creating a new country called the Sovereign State of Biafra has gradually faded away. Like the dark sky after a heavy rain fall; like a receding shadow. The voices that shouted in the market places, busy junctions, bus stops and public gatherings are now talking in whispers.
Those that had summoned the courage to mount the half of a yellow sun in their compounds have removed them at midnight. Things have return to normal. Buhari has won. Igbo are Nigerians and Nigerians are Igbos.
But, how come things are normal now? We had not expected it to be like this. We all saw the nature of the agitation: the cloud was dark. Some people, even the media have started raising the alarm that a second civil war might just happen. But it was close, wasn't it?
Of course it wasn't. Many other Nigerians believed that it wasn't. Some politicians, governors and lawmakers said that another Civil War was out of sight. In fact, they said it was not going to happen. Even if it would happen, they said, it wasn't going to be caused by a child. A Child, who is a child? Someone who was not around in 1967.
They said that Nmandi Kanu was a child. Over pampered child in that matter. Then, they said that when Baba returns from his long medical vacation he'll take care of Kanu. With whichever means. They said Kanu was barking around because the owner of the house wasn't around.
You needed to hear Nnamdi Kanu talk. You needed to see him challenge soldiers in Abakaleke, Aba, Port Hartcourt, Asaba, Owerri and other places he claimed was in Biafran territory.
Kanu was the king. He was addressed as Biafran President (though he turned down the title on some occasions). He publicity told his supporters that no one born of a woman can touch him.
He said if anyone touched him or tried to arrest him that Nigeria would break. In fact, he said that would bring the Sovereign State of Biafra faster than expected.
Nigerian watched him on a daily basis. But the lion was not around. Yes, Senator Shehu Sani said it. The lawmaker told Kanu that when the lions returns, all the animals will find their holes. Yes, Wife of the President, Aisha Buhari said so too. She said that the rats and other smaller animals were dancing around the jungle because the lion king was lying on a sick bed.
There were fears, prophesies and even dreams about the lion king not returning to the jungle any more.
However, it was not clear if the return of the President would calm the leader of the Indigenous People of Biafra, whose popularity had grown so fast that he had to order over 5 states to stay at home and they obeyed.
But one thing was clear, Buhari would do it anyway even if it takes disobeying the rule of law. It was just for the President to return from London and some had predicted, all the smaller animals started stampeding as they run.
Nnamdi Kanu, the Commander in Chief of the Biafran Armed Forces has remained missing since September 14, 2017 when the lion king roared around his Afara Ukwu home in Umuahia, Abia State.