Not-Too-Young-To-Run: Signing of Bill into law still doesn't make Buhari acceptable – Adeyanju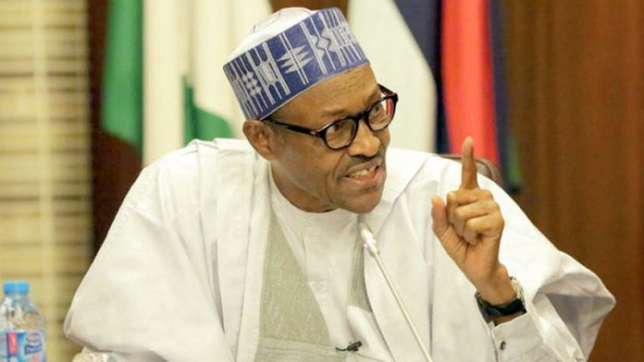 Co-convener of the OurMumuDonDo movement, Deji Adeyanju on Thursday declared that President Muhammadu Buhari still remains unacceptable to Nigerians despite signing the much-anticipated Not-Too-Young-To-Run Bill, claiming that the President has practically achieved nothing for the over three years he has spent in power.
The rights activist regretted that Buhari "signed the bill with a proviso – that young people should wait till 2023 before they can get a shot at power", stressing that "we frown at that assertion and demand that the 2019 elections should be thrown open for all Nigerians since the Bill has now been signed."
On why he thinks the President still remains unpopular despite putting assent to the bill that resonates with young Nigerians, Adeyanju told DAILY POST, "Buhari is unacceptable to anybody who wants development because he has practically done nothing in over 3 years. He has shut the democratic space against those of us in the civil society.
"The Unity Fountain is like the Freedom Park in Lagos. As we speak now, they have practically filled up the Unity Fountain in Abuja and turned the place into a police barack because they keep kicking against us having protests and having activities at the Unity Fountain. And we are in a democracy.
"Even under the military regime, the military still allowed people to express themselves. We saw people holding rallies under Abacha, under Babangida. So, the democratic space has been shot to the level that even valid court orders are no longer obeyed in this country. Look at El-Zakzaky, Dasuka. They are in detention.
"No matter what their crimes are, why won't you follow the rule of law. Even Buhari, he obeyed judgement against Decree 4 when he and Idiagbon were ruling this country as military head of state so why won't they obey court orders now in a democracy. So Nigeria is worse off and Buhari still remains unacceptable."
While heaping praises on members of the National Assembly for making the Age Reduction Bill possible, the convener of Concerned Nigerians said, "We also want to appreciate the leadership of the National Assembly for the great role they play because many of them especially in the Senate are old people and would ordinarily not want the younger generation to come and take their seat".
Adeyanju also lauded the pioneer of the bill, Hon. Tony Nwulu, the member representing Oshodi-Isolo II of Lagos State, disclosing that when the bill started many people thought it was a joke, but the 39-year-old Rep persevered with intense lobbying.
With the bill now signed into law, the activist stated that the ball is now in the court of young Nigerians, charging them, "to come together and have a common interest because, in politics, the numbers count".
The activist said further, "Yes the numbers matter but there must be a common interest. So it's an opportunity for young people in the country to come together so we can have a common interest and we will now forge ahead and define those who govern us. Not just for the president but at the state level, at the National Assembly level because we cannot effect change unless we are thorough.
"Young people must now know that they must go and join political parties or actively support political parties that align with their interest or ideology. The time for criticising leaders is over. It's now time to take action," Adeyanju stated.

Nigerians react to current trend in make-up, costume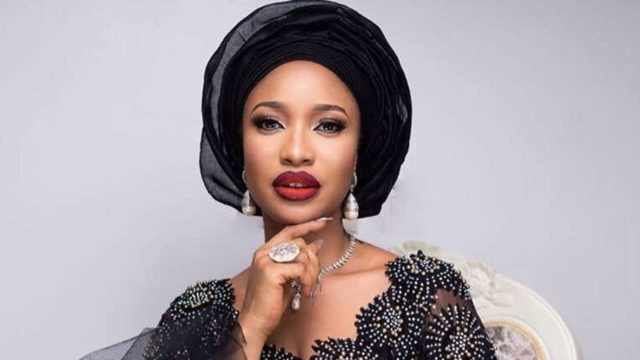 Over the years, the fashion and make-up industry has grown to be very lucrative. The demand for make-up and fashionable clothing has also continued to rise.
Like Rachel Zoe, an American fashion expert, said, Style is a way of expressing oneself without uttering a word.
The fashion trends in Nigeria are quite unique with rich and colourful designs one wouldn't want to miss. The fashion industry has really evolved with more exposure, standard and style.
The make-up industry isn't left behind as well. There has been a high surge in the number of make-up products all over the country. Young women (and in some cases men too) have resorted to studying the art of make-up and the number of young people applying to learn make-up has increased significantly.
90 per cent of the trends in fashion in the country are as a result of Western influence on our African society. Nigeria wants to be a part of the global community of fashion and as such follows and adopts trends from the western culture. Some of these trends are good while some do not even sit well with the idea of 'being Nigerian.'
While some Nigerians are embracing these trends, others have a different mindset about it. Having spoken to some group of persons about the topic at hand, this is what they had to say;
A make-up artist, Kelvin Demigod said; "The development in our make-up industry has undoubtedly contributed to improving employment.
"There is no denying the disappointment in the fact that our Nigerian make-up industry has allowed the western concept of physical perfection to influence our cultural standards of beauty.
"At the end of the day, make-up is life and it helps some ladies suffering from lack of confidence. It helps to make them feel beautiful and good about themselves therefore we have to embrace it."
An older man, Mr christopher Ikechukwu, on the other hand is of the opinion that women don't need make-up to feel confident.
Ikechukwu said, "I personally do not like it when ladies put on make-up. You can apply very little and you'd still look beautiful. Heavy make-up just makes one look scary.
"So I think that women are more beautiful without all those painting on their faces.
"What if there was nothing like make-up, what will all these sisters do?
"When it comes to fashion, some people are very simple and really don't have time to follow all these trends while some will do literally any and everything to be up to date with each and every trend."
Mrs Precious Aliko, a fashion designer stated that fashion is a way of life and there's a saying that says "dress the way you want to be addressed."
She said; "In my opinion, people should be able to express themselves through fashion. Following the latest trends on fashion, it is a way to let people know that as the years go by, the world is evolving and that staying the same isn't exactly embracing the evolution."
A supermarket owner, Adams Wadata said his is not happy with what the world is turning into fashion wise.
Wadata said; "It is really sad to see how our youths dress this days, back in the days, you will see people dress decently but these days, almost every girl wants to show vital part of their bodies to the public."
He added that he is not a fan of current fashion trends and the government should do something about indecent dressing in the Nigeria.
President Buhari's honour on MKO Abiola: a reward or plea for votes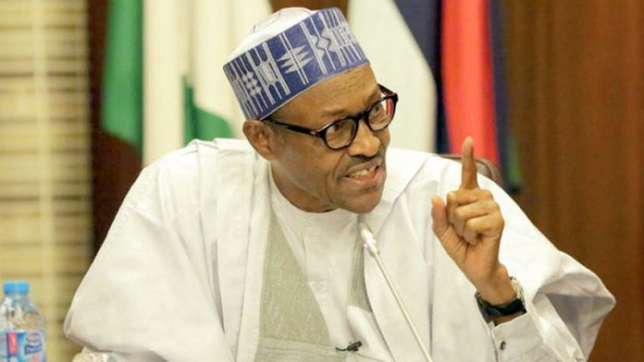 President Muhammadu Buhari took the decision to recognize June 12 as Nigeria's Democracy Day; this is a change from the original May 29.
The President further conferred national honours on Chief MKO Abiola, the adjudged winner of the 1993 presidential election, his running mate, Alhaji Babagana Kingibe and Gani Fawehinmi.
This is to the surprise of many Nigerians who did not expect such gestures from the President Buhari. Some have declared the issues of June 12 as dead and gone when former President Olusegun Obasanjo failed to do the needful. Obasanjo was expected to honour Abiola for two reasons: 1. As a Yoruba president, the same tribe with the late MKO Abiola, Obasanjo surprised many by ignoring Abiola and his family. 2. Obasanjo and the late politicians shared almost the same political history namely imprisonment. They were both victims of military highhandedness. It would have been a form of solidarity for Obasanjo, also a former Head of State, to honour his kinsman.
But the point of discourse is about the honours on the politicians by President Buhari. Nigerians have expressed diverse feelings about the gesture. While some are looking at 2019 to have motivated the goodwill, some have only but praises for the Federal Government, while others are of the opinions that even if Buhari's intentions may seem opaque, he has made a bold step. According to them, all Nigerian leaders in the democratic era, failed to treat this big issue of injustice.
An Abuja-based social activist, Samuel Olu, in his view, said, "Nigerians can easily be deceived. That is the truth. But do you blame them? They hardly see such gestures from their leaders; that is why when they see one, they embrace them with both hands.
"This is Buhari's third year in office, why did he wait until June 2017? Well we shall see."
But that is not exactly the opinion of a top political journalist, Kyrian Obikwe, who believes that, "Whether the President did to seek reelection or not, the truth is that he has done what many people could not do. Nigerians, especially the South West can only appreciate him."
Mrs. Joy Chikelu, a civil servant, said that, "President Buhari did this to smoothing the grand for his second term.
"He (Buhari) declared to run in the next election and is now looking for how to placate the regions. So I'll say that this is one of those ways."
Well, to those who do not understand Nigerian politics or those who may pretend not to be following political atmosphere from 1996 till date, the truth is that we will keep doubting until 2019 comes and goes and the politician will rejoice again having successfully used Nigerians.
Nigerian politicians have mastered this way of winning the hearts of the electorates when a general election is close, especially those of them seeking second term in office. We witnessed during the last administration of President Goodluck Jonathan. It was either they reduced the pump price of Premium Motor Spirit, PMS, popularly known as petrol or they start repairing dilapidated roads, or repainting school buildings, or visiting states they had neve visited. Nigerians, being a people that do no demand so much, are easily deceived.
The conferment of honour on Abiola has changed the opinion of many Yoruba people about President Buhari, believe or not. We have followed South West politicians like the ever critical former Minister of Aviation, Femi Fani-Kayode. One can easily detect the change in his opinion of the President. The Ekiti State governor, Ayodele Fayose, in a swift reaction when the first made the pronouncement, lauded Buhari for the gesture. He even slammed Obasanjo for refusing to honour their hero.
If this one gesture would melt the heart of these two politicians, it would penetrate more in the ordinary voter.
Judging from the past experience, one would authoritatively say that Buhari will do more of this gesture. He would touch the South East, the South South and the middle belt. He has record of all their challenges. He may not be able to solve all of them. But he would certainly do the needful. But is Abiola's honour a reward, or a plea for votes.